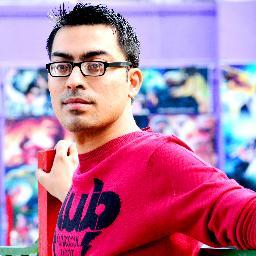 Raj Sinha, author of The Missed Call of my Life, is like the guy next door. He believes in writing simple stories which anyone can relate to. He currently works in an insurance captive unit and resides in New Delhi. He also shares his creativity on current affairs on his Facebook Page 'Life on the Lighter Side'. Let's get to know him more-
Its simply about you and me, our success, our struggles, etc.
Read my review of Vichar's book "The Missed Call of my Life"


That's quite short & crsip! When did you start writing?
Starting is always easy but it's the end which actually pushes you to the limit. It's been quite some time since I started writing it.
Very well said Raj. What is the purpose of your writing?
To become famous would be an honest answer but would like to add one more line to it, I enjoy writing too.
What inspired you to bring forth this idea as a book?
Chetan Bhagat's novels. He is somebody who inspired me to write.
Is the story fiction or inspired from real life?
Fiction based on reality. Fiction- 80% Reality 20%
Which of your works have been published so far?
This is my debut novel.
Awesome. What is your idea of love, family, and relationships on the whole.
Love makes you fall, family keeps you strong and relationship keeps you going.
Whoa! That was deep. So how was this journey of becoming a published author? Have you self-published your book or followed the traditional approach?
Self-published. And the journey is too tedious to explain here.
*Laughs* Looks like I'll have to conduct another interview to just know about your tedious experience of publishing! Which approach is better according to you and why?
Well go for traditional approach first. In case your luck is not in your favor then go for self-publishing, but ensure you get best options — especially pricing offered by the publisher. The pricing factor could either break or make your novel.
What is your take on book publishing as you see the current scenario?
I must say its tougher than writing a novel.
I second that! The industry has changed drastically since the time I myself stepped into it. So Raj, what are your forthcoming writings?
Writing something on relationship but of a different kind, can't reveal much.
We totally understand that. What are the four top most things you take care of while writing a book?
Story
Story
Story
Story
What is your favorite genre and why?
Humor, because it makes everyone smile.
I can see your sense of humor 😀
What is your biggest source of inspiration in life?
God for beliefs and mom for her struggles.
What is the biggest challenge you have ever faced and how did you overcome it?
The challenge is still going on and yet to overcome it.
We all hope you do 🙂
Raj, if you had to live a day of your life as one of the living or dead personality, who would it be and why?
No one. The reason is simple — we all have seen only one side of these personalities and that is public image and NOT their other side, private image. I don't want to take chances 🙂
Finally, any message for our readers?
My novel might not be a literary genius but I am sure that it would bring a smile on your face.
We genuinely hope it does 🙂
So that was Raj Sinha for you, author of The Missed Call of my Life.
—————————————————————————–
Read my review of Vichar's book "The Missed Call of my Life"
The Missed Call of my Life available at: Amazon
Paperback (Rs. 450)
Kindle (Rs. 100)
You can get in touch with Raj directly at: https://www.facebook.com/raj.sinha.9404
Contact Madhuri for your author interview and getting your book reviewed: writermadhuri@gmail.com
Follow her reviews on-
Facebook: http://www.facebook.com/madhurivarmatheauthor
Twitter handle: https://twitter.com/madhu_rv
P.S. Please RATE the post. Hover on the stars and mark it. And LIKE the post if you like the interview.